High quality high carbon steel plate mild steel sheet supplier
Product Detail
Product Tags
High carbon steel remains popular for a wide variety of uses. This type of steel is preferred in the manufacturing of many tools such as drill bits, knives, masonry nails, saws, metal cutting tools, and woodcutting tools.
Depending on the specific needs of the person using it, high carbon steel can have many advantages over other options. This type of steel is excellent for making cutting tools or masonry nails. The hardness levels and metal wear resistance of high carbon steel is also rated very highly. High carbon steel is also preferred by many manufacturers who create metal cutting tools or press machinery that must bend and form metal.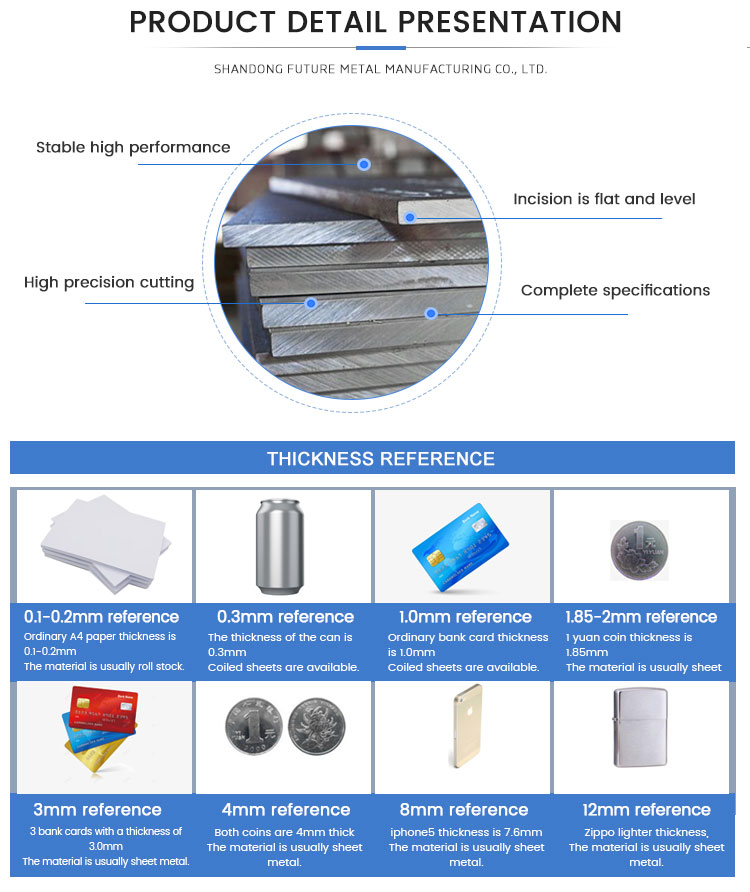 Specifications of high carbon steel sheet
Material:
Q235、Q255、Q275、SS400、A36、SM400A、St37-2、SA283Gr、S235JR、S235J0、S235J2
Thickness:
0.2-500mm,etc
Width :
500-3000mm,etc
Length:
2000mm, 2438mm, 3000mm, 3500,6000mm,12000mm,or rolled,etc etc
Standard:
ASTM,AISI,JIS,GB, DIN,EN
MOQ
1 ton
Surface:
Black painted,PE coated,Galvanized,color coated,
anti rust varnished,anti rust oiled,checkered,etc
Technique:
Cold Rolled carbon steel plate, Hot Rolled carbon steel sheet
Certification:
ISO, SGS,BV
price terms:
FOB,CRF,CIF,EXW  all acceptable
Delivery Detail:
inventory About 5-7; custom-made 25-30
Loading port:
any port in China
Packing:
standard export packing (inside:water proof paper,outside:steel covered with strips and pallets)
Payment Terms:
T/T, L/C at sight,West Union,D/P,D/A,Paypal
carbon steel sheet for sale
Carbon steel is an alloy consisting of iron and carbon. Several other elements are allowed in carbon steel, with low maximum percentages. These elements are manganese, with a 1.65% maximum, silicon, with a 0.60% maximum, and copper, with a 0.60% maximum. Other elements may be present in quantities too small to affect its properties.
There are four types of carbon steel based on the amount of carbon present in the alloy. Lower carbon steels are softer and more easily formed, and steels with a higher carbon content are harder and stronger, but less ductile, and they become more difficult to machine and weld. Below are the properties of the grades of carbon steel we supply:
Low Carbon Steel – Composition of 0.05%-0.25% carbon and up to 0.4% manganese. Also known as mild steel, it is a low-cost material that is easy to shape. While not as hard as higher-carbon steels, carburizing can increase its surface hardness.
Medium Carbon Steel – Composition of 0.29%-0.54% carbon, with 0.60%-1.65% manganese. Medium carbon steel is ductile and strong, with long-wearing properties.
High Carbon Steel – Composition of 0.55%-0.95% carbon, with 0.30%-0.90% manganese. It is very strong and holds shape memory well, making it ideal for springs and wire.
Very High Carbon Steel - Composition of 0.96%-2.1% carbon. Its high carbon content makes it an extremely strong material. Due to its brittleness, this grade requires special handling.
As a professional carbon steel plate supplier, Future Metal has more than 30 years of factory production and export experience, and is exported to more than 50 countries and regions. It has a professional sales team to provide you with multilingual services. If you are looking for carbon steel plates, contact us Get the most discounted wholesale prices!
China professional carbon steel sheet manufacturer wholesale price
 Our factory has more than 30 years of production and export experience, exporting to more than 50 countries and regions, such as the United States, Canada, Brazil, Chile, the Netherlands, Tunisia, Kenya, Turkey, the United Arab Emirates, Vietnam and other countries. With a fixed production capacity value every month, it can meet the large-scale production orders of customers. Now there are hundreds of customers with fixed large-scale annual orders. If you want to buy steel sheet, carbon steel plate/sheet,carbon steel coil,pickled coil, tinplate coil &sheet,crgo coil,welded pipe/tube,square hollow sections pipe/tube,rectangular hollow sections pipe/tube, low carbon steel pipe, high carbon steel tube ,rectangular pipe, carton steel rectangular pipe,square tube, alloy steel pipe, seamless steel pipe, carbon steel seamless tube,steel coils, steel sheets ,precision steel tube,and other steel products, contact us to provide you with The most professional service, save your time and cost !
    Our factory also sincerely invites regional agents in various countries. There are more than 60 exclusive steel plate, steel coil and steel pipe agents. If you are a foreign trading company and are looking for the top suppliers of steel plate/sheet (carbon steel sheet & stainless steel sheet& hot rolled sheet & cold rolled plate), steel coil(carbon steel coil & stainless steel coil & cold roll steel coil & hot rolled steel coil ) and steel pipes China, please contact us. To provide you with the most professional and high-quality products in China to make your business better and better !
   Our factory has the most complete steel product production line and the strictest product testing process to ensure a 100% product pass rate; the most complete logistics delivery system, with its own freight forwarder, saves you more transportation costs and guarantees 100% of the goods. perfect packaging and arrival. If you are looking for the best quality steel sheet, steel coil, steel pipe manufacturer in China, and want to save more logistics freight, please contact us, our professional multilingual sales team and logistics transportation team will provide you with the best Steel product service to ensure you receive a 100% quality guaranteed product !
   Get the best quotation for steel sheet: you can send us your specific requirements and our multilingual sales team will provide you with the best quotation!  Let our cooperation start from this order and make your business more prosperous !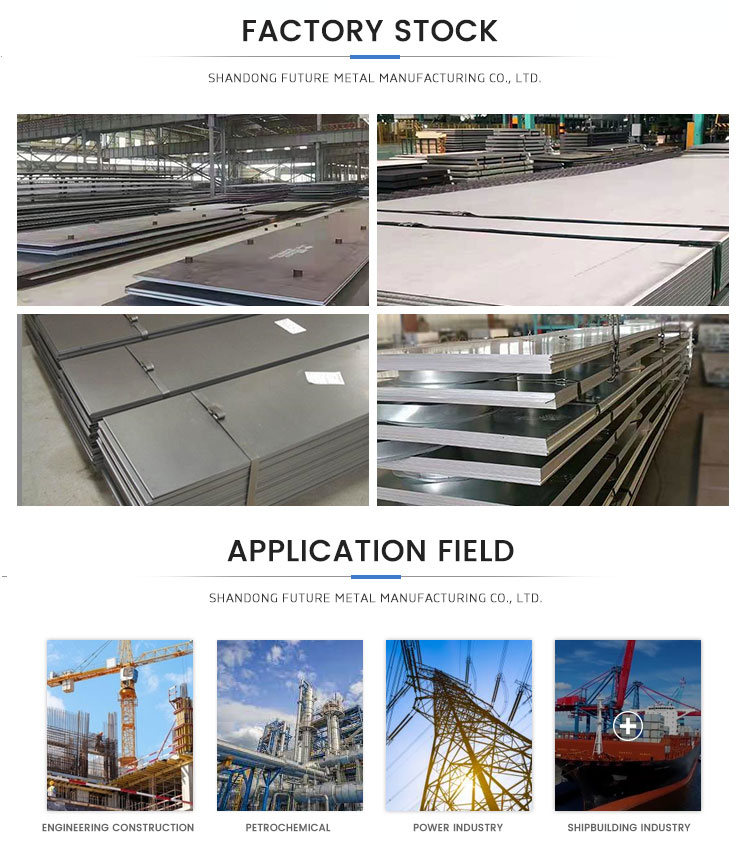 ---
Previous:
astm a283 carbon steel plate for sale
---
Write your message here and send it to us