The Best Steel Prestressed Engineering Prestressed Concrete Steel Strand
Product Detail
Product Tags
Prestressed steel strand is a stranded steel cable composed of 2, 3, 7 or 19 high-strength steel wires, and has undergone stress relief treatment (stabilization treatment), suitable for prestressed concrete or similar purposes.
The main characteristics of prestressed steel strands are high strength, good relaxation performance, and relatively straight when unfolded. The common tensile strength grade is 1860 MPa, and there are strength grades such as 1720, 1770, 1960, 2000, and 2100 MPa. The yield strength of this steel is also very high.
The high-carbon steel wire rod is cold-drawn into steel wire after surface treatment, and then a certain number of steel wires are twisted into strands according to the steel strand structure, and then they are formed through a stress-relieving stabilization process. In order to extend the durability, the steel wire can have metal or non-metal plating or coating, such as galvanizing, epoxy coating, etc. In order to increase the bond strength with the concrete, the surface may have nicks and so on. The molded prestressed steel strand undergoes a mold compression process after stranding, the structure is denser and the surface layer is more suitable for anchoring. To make unbonded steel strands (unbonded steel strands) use ordinary pre-stressed steel strands, coated with anti-corrosion grease or paraffin wax, and then wrapped with high-density polyethylene (HDPE).
Dn/mm
Tensile strength

Rm/MPa

 Maximum force of the whole steel strandFm/KN
Specified non-proportional extension force

FP0.2/KN

Maximum force total extension

(L0≥500 mm)Agt/%

Stress relaxation performance

Executive standard
The initial load is equivalent to the maximum percentage of the nominal/%
Stress relaxation rate after 1000hr/%

15.2

≥1860

≥260

≥234

≥3.5

70

≤2.5

GB/T5224-2014

80

≤4.5

15.24

≥1860

≥260.7

≥234.6

≥3.5

70

≤2.5

ASTMA416-2003
Dn/mm

Allowable deviation of diameter/mm

Reference cross-sectional area sn/mm2

15.20

+0.40

-0.20

140

15.24

+0.65

-0.15

140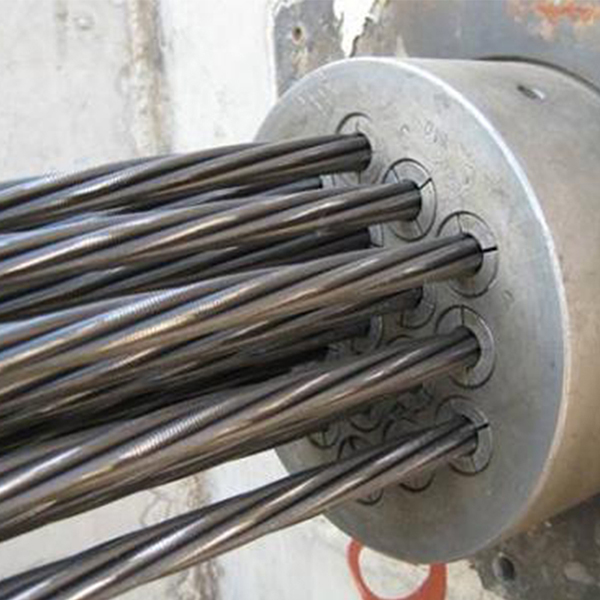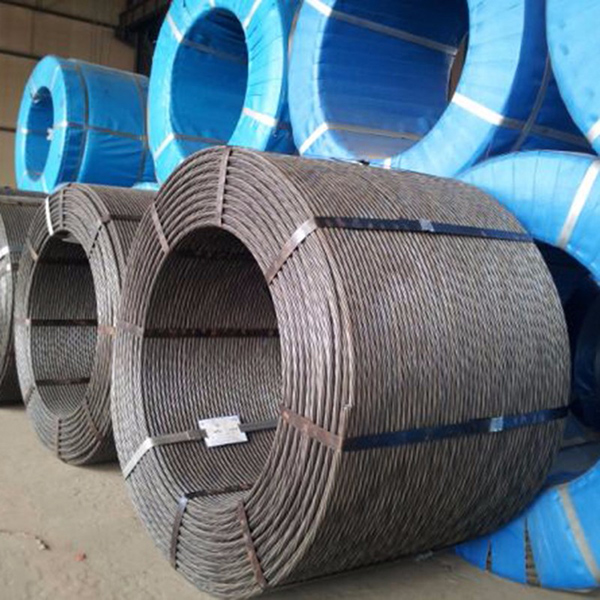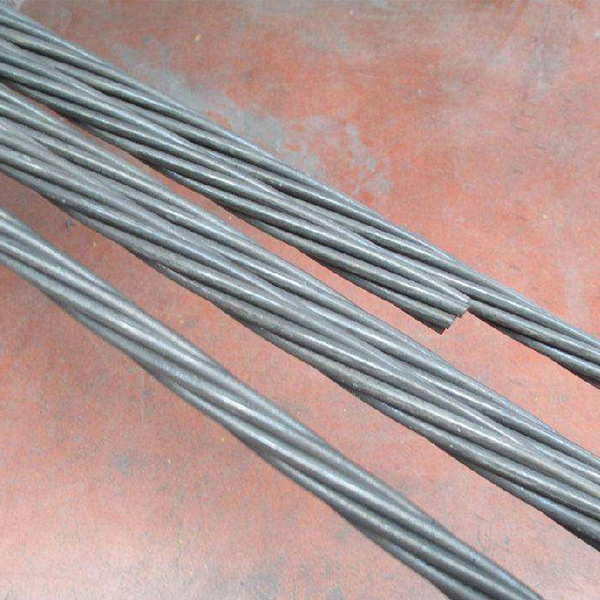 ---
Next:
Steel Galvanized Coil Galvanized Dx51 China Steel Factory Hot Dipped Galvanized Steel Coil / Cold Rolled Steel Prices / GI Coil
---
Write your message here and send it to us