Galvanized round pipe welded pipe
Product Detail
Product Tags
Galvanized steel pipes are divided into two types: hot-dip galvanizing and electro-galvanizing. The hot-dip galvanizing layer is thick, the cost of electro-galvanizing is low, and the surface is not very smooth. Oxygen-blowing welded pipe: used for steel-making oxygen-blowing pipes, generally small-diameter welded steel pipes, with eight specifications ranging from 3/8 to 2 inches. Use 8, 10, 15, 20 or It is made of 195-Q235 steel strip, in order to prevent corrosion, it is necessary to carry out aluminizing treatment.
Hot-dip galvanized welded pipe is to make the molten metal react with the iron matrix to produce an alloy layer, so that the matrix and the coating are combined. Hot-dip galvanizing is to first pickle the steel pipe. In order to remove the iron oxide on the surface of the steel pipe, after pickling, it is cleaned in a tank with ammonium chloride or zinc chloride aqueous solution or a mixed aqueous solution of ammonium chloride and zinc chloride, and then sent to In the hot dip plating tank. Hot-dip galvanizing has the advantages of uniform coating, strong adhesion and long service life.
Cold galvanizing is electro-galvanizing, and the amount of galvanizing is very small, only 10-50g/m2, and its corrosion resistance is much worse than that of hot-dip galvanized pipes.
| | |
| --- | --- |
| Product Name | Galvanized round pipe, square pipe, welded pipe |
| Available Forms | Sheet, Strip, Bar, Plate, Pipe, Tube, Coil, Fittings, etc. |
| Size Range | T: 0.15-150mm, W10-2000mm, can be customized. |
| Other Available Grades | 201, 304, 304L, 316, 316L, 310, 321, 409, 410, 420, 430, 2205, etc. |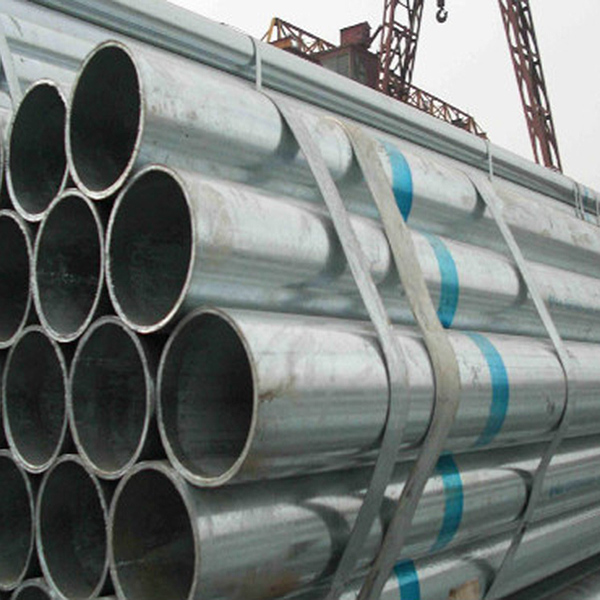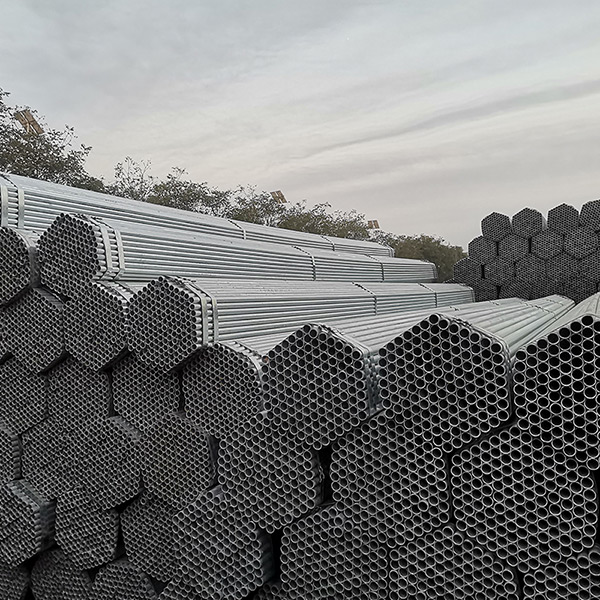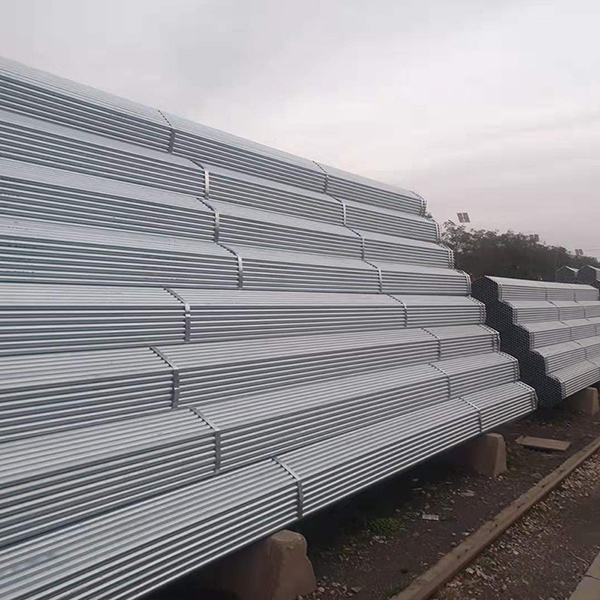 ---
---
Write your message here and send it to us